Special SAC Anniversary Message by Pastor Pritam Singh
Published 08/20/2005

Unrated
Pritam Singh Sandhu
Pastor Pritam Singh Sandhu is a Punjabi Christian and live in Singapore. He is the
founder of South Asian Connection
http://www.southasianconnection.com
and lead
Pastor of South Asian International Fellowship
http://www.saifchurch.com
- a multicultural church reaching out to the South Asian community in Singapore and beyond.
South Asian International Fellowship also has a SAIF-Telugu and SAIF Tamil congregation - a focused targeted weekly evangelistic ministry to the migrant workers of Telugu and Tamil origin in Singapore mainly of blue collar shipyard and construction workers and some mission focussed Indian Singaporean PR families.
SOUTH ASIAN INTERNATIONAL FELLOWSHIP
SUNDAY SERVICE
SAIF English Service
5.00 – 6.30pm
SAIF Telugu Service
  8.00 – 9.00pm
SAIF Tamil Service
    8.00 – 9.00pm
Location - COVENANT HOUSE 110, Race Course Road, Singapore (218578) - 5 Minutes Walk from Little India MRT Station EXIT E
The Vision Of South Asian International Fellowship Is To Establish An International New Testament Type Ministry Through Which South Asians Will Be Empowered To Reach And Disciple The Nations For Christ.
Pastor Pritam Singh Sandhu is also the International Coordinator for the South Asian Global Convention
http://www.SAGC2009.com
- an International Gathering for South Asian Christian Youth and Young Adults for Mission Mobilization. He has served as the Youth Pastor/ Leader of Khush Khabri Fellowship in Singapore [1996-2000, 2005-2007] and Youth Pastor at the International Punjabi Masihi Church in Vancouver, Canada [2000-2005].
He was a former Sikh-Christian now, a dreamer, a visionary leader and a risk-taker in God's Kingdom. He is passionate about young people and mentoring the Next Generation of South Asian leaders. He is also interested in networking among churches and engaging the cultures.
Pastor Pritam Singh Sandhu was a Biology and Chemistry teacher at Bukit View Secondary School and Vice-Principal at BMC Training Institute, a private education school in Singapore. He holds a Bachelor of Science [Biology] degree from the National University of Singapore, a Post-Graduate Diploma in Education [Distinctions] from Nanyang Technological University, a Certificate in Christian Ministry from the Asian Christian Training School in Malaysia and a Masters of Christian Studies in Applied Theology from Regent College in Vancouver, Canada.
Pastor Pritam Singh Sandhu is also a Singapore registered licensed marriage solemnizer and conducts both civil and ceremonial marriages.
Pastor Pritam Singh Sandhu has two children - Sujaan Kaur Sandhu [born 21/06/04] and Saajan Singh Sandhu [born 04/01/09], and is married to Dr. Balbir Kaur Chaal, a UK-born Punjabi Christian and Cambridge University educated molecular biologist.
View all articles by Pritam Singh Sandhu
1st Anniversary of SAGC 2004 & 2nd Anniversary of SAC website
Greetings to all of you.
Exactly one year ago on 4th-8th August 2004, an historic event and the first International gathering of South Asian Christian youth, young adults and ministry leaders from all around the world was held in Vancouver, Canada.
Today marks the FIRST Anniversary of the SOUTH ASIAN GLOBAL CONVENTION SAGC 2004 and SECOND Anniversary of the SOUTH ASIAN CONNECTION website www.southasianconnection.com
We at TEAM SAGC rejoice in prayer and thanksgiving to God for what He has done in our midst. As David declares in Psalms 66:5, "Come and see what God has done. How awesome His works in man's behalf."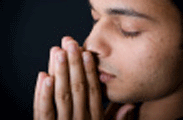 We invite you to read the SAGC 2004 Report "Targeting the Second Generation of South Asians".
Alternatively, the SAGC 2004, SAGC 2007 and SAGC 2009 slide-shows captures the highlights and reflections of this growing historic movement.
We thank God for a large number of young people who made public and private commitments to serve God's purposes in their generation, wherever God may take them. Our prayer at South Asian Connection is that God will birth many more visions, dreams and strategies transforming each SAGC 2004, SAGC 2007 and SAGC 2009 delegate and each South Asian Youth and Young Adult to be world-changers and history-makers for the South Asian community and beyond.

It was unanimously expressed that SAGC 2004, SAGC 2007 and SAGC 2009 was a blessing from God with inspiring examples to follow, practical ideas to implement, and lasting friendships to develop. Delegates were equally impressed with the spirit of professionalism, excellence and organization of SAGC 2004, SAGC 2007 and SAGC 2009.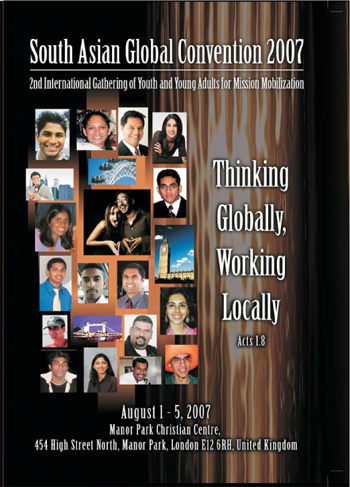 TEAM SAGC in humble gratitude express their thanks to the speakers, pastors, mission agency leaders and our brothers and sisters in the worldwide community of God who have graciously attended, contributed, encouraged, prayed for or networked to see the gospel presented to the South Asian community in a culturally relevant, Bible-based and Spirit-led way.
Future plans for South Asian Connection include holding local, city-wide or country-wide South Asian events for youth and young adults in the delegates country of origin.

We give ALL the glory to God for SAGC 2004, SAGC 2007 and SAGC 2009 and South Asian Connection website.

Spread The Word
Comments