Watchmen On The Walls Prayer Conference
Published 04/13/2010

Unrated
Reverend Sam Rasoo
Reverend Sam Rasoo is Senior Pastor at Jesus Reigns Church in Singapore. He is 56 years old and a former regular serviceman in the Singapore Armed Forces with  medals in efficiency and long service. Pastor Sam Rasoo is an ordained minister with the International Charismatic Ambassadors of God in the United Kingdom. Pastor Sam Rasoo has been actively involved in prison ministry for the last 30 years reaching out to drug addicts, gangsters, ex-criminal and street kids. He is actively involved in missions and evangelizm and travels widely to different nations of the world. His favorite verse is  "Jesus came to set the captives free" taken from Isaiah 61:1 "The Spirit of the Sovereign LORD is on me, because the LORD has anointed me to preach good news to the poor. He has sent me to bind up the brokenhearted, to proclaim freedom for the captives and release from darkness for the prisoners." He is happily married to Susie Rasoo and they have two children.

View all articles by Reverend Sam Rasoo
I Have Posted Watchmen On Your Walls, O Jerusalem
Watchmen On The Walls Prayer Conference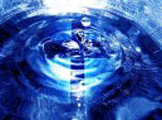 I Have Posted Watchmen On Your Walls, O Jerusalem; They Will Never Be Silent Day Or Night. You Who Call On The LORD, Give Yourselves No Rest, And Give Him No Rest Till He Establishes Jerusalem And Makes Her The Praise Of The Earth. Isaiah 62:6-7
DATE:
Monday 4th October 2010 morning - Sunday 10th October 2010 evening
VENUE
:
Praiseheaven Retreat Centre
The Salvation Army,
500 Upper Bukit Timah
S(678106) SINGAPORE

REGISTRATION
:
Local Delegates
- SGD $100 per person [tea and lunch]
Overseas Delegates
– USD $300 per person [lodging, airport pick-up, all meals]
__________________________________________________________
Letters to All Church Pastors and Leaders
Greetings in the sweetest Name of our Lord Jesus Christ.
What:
Watchmen on the Walls Prayer Conference
When:
Monday 4th October 2010 morning
Sunday 10th October 2010 evening
Where:
Praiseheaven Retreat Centre
The Salvation Army,
500 Upper Bukit Timah
S(678106) SINGAPORE

Heartful Thanks To Pastors And Leaders
God is always good towards our nation and our leadership. He wants very much to bless our nation Singapore because of the hard work of our people. For more than forty years we have seen with our eyes what we have today reaping the harvest of souls. We praise God and give glory to God for this answered prayer for the progress and blessings for our country.
Praise the Lord God Almighty once again for He has chosen Singapore to be the Antoich of Asia and beyond. Many men and women are called to serve the Lord in different parts of the world. We together have prayed and also mobilized workers in the Lords' vineyard. We are blessed as our nation is a praying nation and therefore God has also blessed us in a very wonderful way. Praise God many foreigners are earning their living in Singapore as we bless them in one way or another in our nation. Many people are joining us from other parts of the world for this International Prayer Conference.
This Watchmen on the Walls Prayer Conference will start on 4th-10th October 2010. Local Registration for Day Seminar from 9.00am – 5.00pm at $150 per person with Conference folder and tea and lunch included. Admission is free for all evening services from 7.00pm – 9.30pm.
"
If My People, Who Are Called By My Name, Will Humble Themselves And Pray And Seek My Face And Turn From Their Wicked Ways, Then Will I Hear From Heaven And Will Forgive Their Sin And Will Heal Their Land.
" (2 Chronicles 7:14)
For more information and Registration, please click link below.
Watchmen on the Walls – Prayer Houses for the Nations" (WWPHN) Ministry
With every blessing to you,
Pastor Sam Rasoo
Jesus Reigns Church
_______________________________________________________________________
EVENTS TIMETABLE - Schedule of Activities
Monday, October 4th
ALL DAY – ALL NIGHT INTERCESSORY PRAYER FOR NATIONS
==============================================
Tuesday, October 5th
WATCHMEN TRAINING
BUILDING A GODLY FOUNDATION FOR A SUCCESSFUL MINISTRY ANNUAL SEMINAR
==========================================
Wednesday &Thursday, October 6th & 7th
WOMEN OF DESTINY --- ORDINARY WOMEN WITH AN EXTRAORDINARY PURPOSE FOR SUCH A TIME AS THIS – ANNUAL CONFERENCE
=============================================
Wednesday &Thursday, October 6th & 7th
MEN OF VISION – WORLD CONQUERORS ANNUAL CONFERENCE
REVIVAL FIRE SERVICES
==============================================
Friday, October 8th
BIBLICAL ENTREPRENEURSHIP SESSION: Business God's way
==============================================
Friday, October 8th
HEALINGS AND MIRACLES CRUSADE
===========================================
Saturday, October 9th
WATCHMEN TRAINING SESSION
========================================
Saturday, October 9th
"WATCHMEN ON THE WALLS—PRAYER HOUSES FOR THE NATIONS" MINISTRY - LAUNCHING SERVICE AND RECEPTION
========================================
Sunday - October 10th
SUNDAY MORNING SERVICES IN VARIOUS CHURCHES
SUNDAY EVENING THANKSGIVING CELEBRATION CONCERT (To be confirmed) OR FELLOWSHIP
===========================================
Monday, Tuesday, Wednesday - October 11th, 12th, 13rd
EXCURSIONS / SIGHTSEEING / SHOPPING / FELLOWSHIP / RETURN FLIGHTS
=================================================================
MISSION TRIP TO SINGAPORE
Monday, October 4th — Saturday, October 9th, 2010
(Official Program /Schedule) - Invitation Letter to Singapore (Click here to view the invitation letter)
Come Along With Us! The Fields Are Ripe For Harvest!
The greatest harvest is yet to come into the Kingdom, including the harvest in Asia!
For the past four years, the "
Watchmen on the Walls – Prayer Houses for the Nations" (WWPHN) Ministry
has been leading ministry teams on international trips to countries like Kenya (2006), India (2007), Burkina-Faso (2008) and France (2009). The purpose of these trips is to advance the Kingdom of God through the preaching of the Gospel through Crusades, Conferences, Seminars, Youth Rally, Intercessory Prayers for the nations etc and finally the Launching of WWPHN Intercessory Prayer Ministry in that nation. Now, you are invited to COME ALONG!
In the first week of October 2010, WWPHN Ministry will be leading an international mission trip to Singapore, the Capital city of the Singapore Island nation in Southeast Asia and would be honored to have you join.
Many people in the nation of Singapore are in need of a Savior, our Lord Jesus Christ. Many church leaders across the Island are in need of inspiration, encouragement, refreshing... Many brothers and sisters in Christ are in need of healing, deliverance, breakthroughs, empowerment through the Word … Singapore and the entire continent of Asia are in need of salvation, revival, a special outpouring of the Holy Ghost! And we want to tell you first-hand -- the needs are about to be met, salvation is on the way, the anointing is about to increase, the revival is about to break forth! Come along and be part of this powerful event!
Come on along and let us see Singapore saved, delivered, healed and revived! It will be a life changing experience! Many have said that following their participation in these trips, they have seen the full demonstration of the Gospel of the Kingdom as described in Jesus ministry and the book of Acts!
Please keep checking back for the latest updates concerning this trip and other up-coming events on our website, and make plans now to join us for these exciting and powerful ministry experiences. It will be absolutely impossible for you to leave the same way you came and it will truly be a once in a life time moment and we pray that you will be there to capture it.
May the Lord richest blessings be yours in 2010.
Rev. Dr. Moussa & Dr. Esther Touré
Watchmen on the Walls – Prayer Houses for the Nations" (WWPHN) Ministry
____________________________________________________
Watchmen on the Walls – Prayer Houses for the Nations
The "
Watchmen on the Walls -- Prayer Houses for the Nations" (WWPHN)
ministry is not, nor does it seek to be a local church – and as such, it only seeks to strengthen the Church's arms and knees in intercession
"Watchmen on the Walls – Prayer Houses for the Nations" (Is. 62:6, 7); (Is. 56:6a, 7) a nonprofit ministry organization is a network of Prayer Houses:
* devoted to intercessory prayer for the nations (Is. 62:6, 7); the unsaved (Is. 62:1, 2a ), revival,
* committed in prayer for the Church of Jesus Christ / God's servants (Rom. 15:30),
* engaged in intercessory prayer out of respect for the biblical command to do so on behalf of government officials and others in authority. 1Timothy 2:1-7
The official launching of the "Watchmen on the Walls – Prayer houses for the Nations" Ministry took place in August 2004 in Silver Spring, Maryland - USA. Currently, by the grace of God, we have prayer houses established in more than 50 nations:
AMERICA
: USA, Canada, ISLANDS: Haiti, Dominican Republic
ASIA
: India, Malaysia, Kuwait, United–Arab–Emirates, Saudi-Arabia, Singapore, Sri-Lanka, Pakistan, Yemen, East-Timor, South Korea, Indonesia, ...
EUROPE:
France, United Kingdom, Switzerland, Holland, Germany, Italy, …
AFRICA:
Algeria, Morocco, Tunisia, Egypt, Madagascar, South Africa, Malawi, Zambia, Zimbabwe, Kenya, Uganda, Sudan, Rwanda, Nigeria, Gabon, Central African Republic, Angola, Congo Brazzaville, Democratic Republic of Congo, Cameroon, Senegal, Gambia, Guinea-Conakry, Guinea-Bissau, Ghana, Niger, Togo, Benin, Ivory-Coast, Burkina-Faso, Mali, ...
_______________________________________________
The ministry mandate of praying for and going to the nations, offers a unique opportunity:
* becoming an agent of transformation of nations through prayer;
* becoming an active participant in the fulfillment of our Lord Jesus' call to make disciples of all nations (Matt28:19) the Great Commission;
* becoming an answer to our Lord's Prayer in (John17) in bringing the body of Christ together in unity to change the world by the power of the Holy Spirit.
Through theseendeavors we are giving churches and individuals the opportunity to join with us and to be a part of changing people lives, transforming nations forever and fulfilling the Great Commission.
Vision of
Watchmen on the Walls – Prayer Houses for the Nations
A network of prayer houses with watchmen united in intercession for the Nations, the Church / God's servants, Revival and Souls until God establishes His Kingdom on the earth (Is.62:6-7, 56:7). The vision is in threefold direction:
1. Prayer/Intercession: focusing on the release of the end-time army to stand for the nations
2. Evangelism/Revival: looking for an unprecedented global harvest of souls in this generation
3. Next Generation: training God-fearing young people to have the burden to pray for nations and reach out to the unsaved
For more information and Registration, please click link below.
Watchmen on the Walls – Prayer Houses for the Nations" (WWPHN) Ministry

==========================================================
Spread The Word
Comments