Jeevan Frontiers - Dr. Simon Mahendran - Captured by His Call
Published 11/24/2005

Unrated
Dr Simon Mahendran
Dr. Simon Mahendran is a dentist by profession. He is the Founder and President of Jeevan Frontiers, a registered society in Singapore, Indonesia, Malaysia and India, with a committee of board members serving on them. Dr. Simon is a Tamil Christian and is passionate about the Great Commission and the Great Commandment of our Lord Jesus Christ. He is a person who "works all day and night" constantly re-charged by the Spirit of God
View all articles by Dr Simon Mahendran
Surrender, Strategy, Sacrifice And Sonship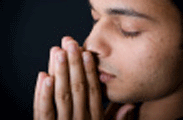 I was praying in my surgery, after clinic hours, one evening in 1992.The Lord spoke, "Arise and deliver the foreign Indian workers." He was showing me a mission field at our very doorstep, in a part of Singapore, often referred to as "Little India." This was a large community of migrant workers, Hindus and Muslims working away from their homeland in India and Bangladesh. Ministry began and still continues.
In 1996, God again spoke. His call was clear and strong. "Make Jesus Christ known to the unreached peoples in the North Indian sub-continent."
His hand was leading me from "Little India" to a larger India, to the frontiers where large populations of unreached peoples remain in captivity.
I was captured by His call to the nations. From such a mandate, Jeevan Frontiers was birthed in September 1996. In Hindi, "jeevan" means "life".
8 years of ministry and missions, and even now, the frontiers of our minds are being opened to receive fresh revelations. We are a faith ministry, totally dependent on Him, for His blueprint to advance His kingdom
In His time, God opened doors for us to network in the harvest force – in Malaysia, Philippines, Indonesia and Thailand. He has guided me to navigate the length and breadth of the 20 – 30 window of the Indian sub-continent, as the Holy Spirit imparts deep things of our Father's heart: Surrender, Strategy, Sacrifice And Sonship.

Today, Jeevan Frontiers is a registered society in Singapore, Indonesia, Malaysia and India, with a committee of board members serving on them.
While the main thrust of the ministry is from our base in Singapore, the Lord has enabled Jeevan Frontiers to establish an operational hub in India. He has raised an indigenous team of wise master builders to advance His purposes across the 20 – 30 window in the Indian sub-continent.
The Lord continues to draw a workforce of ordinary men and women, passionate for our vision. We believe this is God's set time, for Jeevan Frontiers to forge redemptive pathways in nations, bringing reformation to communities He has given us the mandate to lay foundations so that the prophetic promise of Isaiah 60: 1 – 5 can be fulfilled..
Spread The Word
Comments