Ashish Joy
Ashish Joy is a 22 years old Malayalee Christian. He is a Theology Major at Portland Bible College in Oregon State, USA. Ashish Joy is a musician, a writer and enjoys computers. Above all, he loves God with devoted passion and desires to see Christians rise up to become world-changers and trend-setters in the ministry and in the marketplace.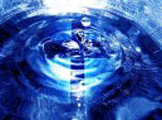 I have now lived in the Vancouver area for ten months. I moved here after four years of intense growth during my time at Portland Bible College. There was always some thing in me that told me to come back to this place. I could call it vision, or pur pose, or under stand ing; but really it was just this feel ing on the inside of me. I was drawn back to the place that had captured my imagination.
Knowing some thing in your heart and mov ing towards that inner feel­ing are two completely different things. You can have all sorts of incli­nations and dreams, but to adjust your life accordingly; that can be scary, crazy, and some times look very stupid. A lot of people won­dered why I would go to a place where I really had no friends, no church family, and no job. To be honest I didn't even know what I was doing.
It's been ten months now. I found a job, I found a great church, and God has brought a lot of new people into my life. The craziest thing of it all is that in the newness I find myself directly in the will of God. I am more alive and focused and ready for what God has in store than ever before. There has been a sober ing in my life that brings me directly back to God.
It's in the newness that there is life. It's in simple obedience to the leading of the Spirit that we find fulfill ment. It's when you come to place of new ness that you can see God's future.
I'm on a journey. I surely have not come to where I know God will even tu ally lead me; but I'm a few steps in the right direc tion. I am grow ing in my abil ity to sim ply live before God, to love Him more and more, and to be sur ren dered to Him. I am also grow ing in my abil ity to live in com mu nity with other Chris t ian broth ers and sis ters, to love them and to live in fel low ship with them.
I believe that we find strength from:
Becoming a part of God's story,
Finding our place in biblical community, and
Sharing our stories with those around us.
My campus pastor at Portland Bible College would always say, "It's all about Him and His."
How great is the love the Father has lavished on us, that we should be called children of God! And that is what we are! The reason the world does not know us is that it did not know him.
Dear friends, now we are children of God, and what we will be has not yet been made known. But we know that when he appears, we shall be like him, for we shall see him as he is. Every one who has this hope in him puri fies him self, just as he is pure.
I John 3:1-3 NIV
It truly is . . . '
Ashish Joy
Spread The Word
Comments