Dr. Chris Gnanakan
Revd. Dr. Chris Gnanakan, DMin, PhD. is the Director of Training for Outreach To Asia Nationals. OTAN serves in over nine countries in Asia where traditional missions is 'restricted', by equipping and empowering national, pastoral leaders to fulfil the great commission.

Chris, a native of Bangalore, worked as an electrician in MICO  factory for 3 years before theological studies at the Word of Life Bible Institute and School of Youth Mission (New York). He obtained a Bachelor's Degree from Tennessee Temple University and went on to do a Master's in Divinity at Temple Baptist Seminary that he completed at the Asia Graduate School of Theology.

Chris was a youth pastor and ordained at Emmanuel Baptist Church. In 1990 he founded Banaswadi Bible Church  where he was the pastor-teacher for over 10 years. He is known as a Youth, Bible & Mission conference speaker and for his radio broadcast with FEBA (Transforming Truth) and TWR  (Thru the Bible). His passion is for evangelism, whole-life discipleship, mentoring, training leaders & empowering the Church in Mission.

Chris lectures on and produces curriculum for 'Biblical Mandate for Evangelism' at the Haggai Institute for Leadership Development (since 1999 at Maui & Singapore). As an evangelical, he has served as a consultant with the Commission on World Mission & Evangelism on-site London, Switzerland, Athens, Germany, Ghana, Kenya, Chile and with Urban Missions in Thailand, Hong Kong, Philippines and China.

During his stay and PhD research in the UK, Chris was a Teaching Assistance at the University of Leeds in the department of Theology & Religious Studies and also served as a minister at the South Parade Baptist Church, where he developed outreach & care cells. Chris teaches 'Clinical Pastoral Education' at the Bangalore Baptist Hospital. He is chairman for the Christian Forum for Child Development & Samaritan Purse's regional Prescription for Hope program

Since 1995, Chris joined SAIACS as Professor and HoD of Pastoral Theology & Counseling and Dean of Chapel. Here, for 13 years, he trained  leaders for ministry and mission in India's globalising context and is passionate doing "Evangelism through Local Churches".  He is now appointed to serve as the Director of Training for OTAN (Outreach To Asia Nationals) from June 2009.

Chris is happily married to Dorothy, an IT software educator, and they have two daughters Alethea and Charis. Chris enjoys memorising poems on the Bible and football.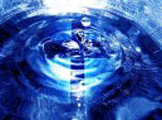 India, the largest democracy in the world, strives for 'unity in diversity' yet several factors divide our nation. There have been times when I've wondered whether the real scandal has something to do with a fragmented Indian church. Numerous 'independent ministries' tragically function with the motto: "divided we stand, united we will fall"!
Taken from the timeless hymnbook of God's people, Psalm 133 teaches us about the nature and value of unity. David was probably prompted to write this psalm when Israel came together for his coronation, not as the northern and southern kingdoms but as one nation under God (2Sam.5:1-3). This is a "psalm of accent" that was regularly sung as Israel went up to worship at Jerusalem. As we look into its content we can learn much and be challenged concerning the vital need to worship and work together…
The psalmist begins with an attention-getter 'Behold', to focus on the topic of unity. When believers are together, God's favor manifests itself in a way that is nothing less than a miracle of his grace. As a divine gift, unity cannot be manufactured, only maintained. Notice the two adjectives used: 'good' speaks of an objective reality that is morally right, and 'pleasant' is subjective indicating how unity offers a joy-ful experience (v. 1a). Moreover, the harmony is in two arrangements: not just in 'dwelling together', which can be mechanically, but abiding 'in unity' (v.1b). Such togetherness takes more than human cooperation, it requires divine enablement. Believers as 'brothers and sisters' have a common heavenly Father, living faith and bright future.
Two analogies are used to reveal the essence and function of unity (v.2-3). The first, albeit religious, was readily understood by the whole community. Fragrant oil was used to anoint national leaders like prophets, priests and kings. This 'anointing' on Aaron the high priest's head, flowed 'down' his beard on to his breastplate bathing the twelve stones representing the twelve tribes. The same olive oil, symbolizing the Holy Spirit's empowering, at once consecrates priest and eradicates divisions among the lay people. The second practical image is of fruitful dew that 'descends' from Mount Hermon's heights to irrigate the whole land and make it fertile. Both pictures illustrate how unity is a perfect gift come from above that literally affects our life, health and peace!
This Psalm began with an ideal situation, progressed with a double comparison and ends with a sure benediction (v.3b). God orders his blessing and ordains abundant life "there", i.e. not at Jerusalem or the top of Mount Hermon, but wherever believers get together and serve him in unity. For this blessing to become a reality at the national and social levels, it must start at the personal. In spite of the problems and hindrances believers face, our oneness in worship and partnership in ministry can inspire others to come to know Jesus as Savior and Lord for 'in Christ' alone, true and lasting unity is ultimately realized.
Creator God and loving Father, You have called us to live in unity and yet we are divided: race from race, faith from faith, rich from poor, old from young, neighbor from neighbor. Lord Jesus, by whose cross all enmity is brought to an end, break down walls of indifference and hatred that separate us, forgives us the sins that divide us. Holy Spirit, free us from our pride and self-seeking, help us overcome our prejudices and fears, give us courage to open ourselves to others. Triune God, by your grace, make us one in your Son, for the sake of the kingdom to come. – Amen.
Dr. Chris Gnanakan
Spread The Word
Comments