Published 02/17/2011

Unrated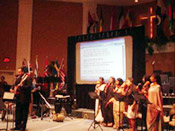 Research and surveys show that many atheists, agnostics, and spiritual-seekers who lack religious affiliation are former Christians. But there was no research-based book that explained in depth why people were leaving, until Generation Ex-Christian. The recently released book by Drew Dyck, editorial manager of the ministry team at Christianity Today International, breaks down "leavers" into six categories: Post Modern Leavers, Recoilers, Modern Leavers, Neo-Pagans, Rebels, and Drifters.
Published 09/16/2010

Unrated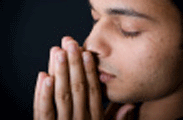 Pastor Terry Jones went from obscure pastor to a worldwide phenomenon last week because of his foolish plan to burn copies of the Quran. During this fiasco he kept hiding behind God, saying God was speaking to him and giving him guidance throughout the entire drama. Pastor Jones came off ignorant when admitting he has never read the Quran and revealed gross naiveté by announcing that Imam Rauf agreed to move the proposed Ground Zero mosque in return for Dove International agreeing not to burn Qurans. This is in spite of never even speaking once to Imam Rauf!
Published 08/21/2010

Unrated





There are millions of deceived people in this nation who believe they are still following Christ when in fact they are not. What makes it deceiving is that some are still regularly attending Sunday church services and/or reading the Bible and praying on occasion. Before we continue let me first define what I mean in this article by the word "backslider." By backslider I mean a person who is losing ground spiritually and is not as committed to growing, seeking, and loving Christ as they did at one time in their life. Backsliding is a spiritual disease that many leaders are afraid to confront and many in the church are afraid to admit. Some of these signs may fit a backslider, but in many cases just one of these signs is enough to fit the category of backslider.
Published 08/5/2010

Unrated




A gospel of total salvation means we have a total relationship with Jesus
. You know, evangelicals like to ask, "Do you have a personal relationship with Jesus?" You know how I answer that question today? "I don't have a personal relationship with Jesus. I have a totalrelationship with Jesus." Personal relationship means it's an individualistic, one-on-one relationship, and it's a private matter. It's personal. It's private. My relationship with Jesus is anything but private. My relationship with Jesus is not restricted to only my religious life, so to speak. All areas of my life, the totality of my life, my whole life – body, soul, mind, feelings – all my life is under the Lordship of Jesus Christ. We serve God not only in church, not only when we pray or lead a Bible study or evangelize. We serve God with all our lives, whether at work or play or school.
Published 06/9/2010

Unrated




We live in a world of different religious beliefs. And in our global village we all live side by side – if not physically, then certainly through the media, the internet, air travel, and international terrorism. How do these different beliefs relate to each other? Are they 'leaves on the tree', or 'different paths to the mountaintop', ultimately leading in the same direction? Or are they fundamentally different? In this discussion there are at least two very different ways of looking at truth.