Published 02/9/2011

Unrated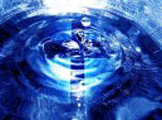 There is a growing tendency in the Body of Christ among practitioners in kingdom societal transformation to bypass the local church in order for the reformation of society to take place. This is due to the frustration of many marketplace leaders with the slow pace, bureaucracy, myopic local view, and lack of high-level leadership found in many of this nation's congregations. As more of us receive greater light regarding the kingdom, and we rightly go from a church mindset to a kingdom mindset, I am afraid some will have a tendency to go too far and jettison the local church altogether!
Published 09/9/2010

Unrated





Eagles are the only birds that loves the storm. When all other birds try to flee from the storm and hide itself from the fierceness of it, eagles fly in to it and will use the wind of the strom to rise higher in a fraction of seconds. It uses the pressure of the storm to glide higher without using its own energy. It is able to do this because God has created it uniquely with an ability to lock its wings in a fixed position, in the midst of the fierce storm winds. After a certain period of experiencing storms face to face, the eagles love to play in the storms. As we face the stormy wind of afflictions in life, the Holy Spirit helps us lock our mind in a fixed position with the grace of God through faith in the finished work of the Cross, which helps us not to spend our energy but just stay in the storm and enjoy the lift and height of heavenly mindedness in a greater and greater altitude.
Published 09/3/2010

Unrated




By definition, a narcissist is a person who believes the world revolves around them to such an extent their own desires blind them to relational reality which makes them insensitive to the needs and perspectives of others. One of the sad realities in our consumer driven, hedonistic culture is that we are producing millions of narcissistic people including leaders of large organizations. Because of our sinful nature as human beings, all of us have some narcissistic tendencies to deal with.
Published 05/2/2010

Unrated




As a pastor for more than 26 years, I have a desire to help everyone. But, I have learned the hard way that I cannot help every person who attends our church or who comes to me for input. The following are ten kinds of people I have identified that are so entrenched in certain habit patterns that I cannot help them advance to the next level unless they make the necessary shift in their attitude or behavior.
Published 03/27/2010

Unrated




Today there are many people in the independent Evangelical and Pentecostal movements who start churches merely because they feel led to do so. In our American culture we glorify independence and self-determination. These values are great when it comes to our entrepreneurial spirit, which is why our nation will probably always take the lead in creativity and wealth creation and our economy will continue to rebound in spite of what the federal government does to us. But when it comes to functioning properly in the body of Christ these values can be harmful.