Published 09/21/2010

Unrated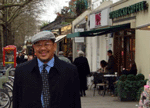 We need to educate our congregations to be effectively relational in our "global neighborhood." We need to try the new Somalian restaurant (for example) and then invite our friends there to expose them to the culture of our new neighbours. It is important for Christians to build cultural awareness that will result to authentic relationships making them credible witnesses for Jesus Christ . . . . We now have an unprecedented opportunity to introduce the Diasporas to Jesus Christ and invite them to become part of His Church. With Lausanne Diasporas, we are proactively responding to this major global trend of Diasporas and the Diaspora issue will be addressed at Cape Town 2010. Pray that Diaspora Missions will be embraced by the Whole Church.
Published 09/10/2010

Unrated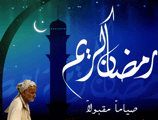 The following is based on numerous personal conversations with Muslims, personal study, and intensive training I received from a missions organization in preparation for one month of outreach in a Muslim nation in 1979.
The astonishing thing about my conversations with Muslims is that most of them have the same moral values that Christians should have, and that this is one of the biggest stumbling blocks hindering them from believing that Christianity is true. (Most of them are very warm, friendly people. Some experts estimate that only about 7-10% of them are affiliated in some way with radical Islam, which is still about 100 million adherents globally.)
Published 09/9/2010

Unrated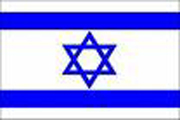 South Asian International Fellowship ("SAIF") is proud to bring you 'Israel Tour 2010' a once in a lifetime Christian pilgrimage to the Holy Land from Tuesday 23rd November – Saturday 4th December 2010. Please treat this as a personal invitation from SAIF to journey the life of Jesus and participate on this guided tour of Jerusalem, Bethlehem, Nazereth, Jericho and beyond, a trip not to be missed and specially organized with you in mind. Full details of the tour may be found in the itinerary, terms and conditions and registration form, enclosed herein. To avoid disappointment, please seize this opportunity and register your participation for the trip without delay.
Published 09/3/2010

Unrated




National and local leaders (like New York City Mayor Michael Bloomberg) are revealing their true views regarding religious freedom, their willingness to fight or pander to terrorist groups, as well as their love and respect for the Christian religion. For example, while Mayor Bloomberg is passionately supporting the building of the Ground Zero mosque, thus far he has not said anything publicly about helping the Greek Orthodox people rebuild after their church building was destroyed when one of the World Trade Center towers collapsed upon it on 9/11.
Published 07/17/2010

Unrated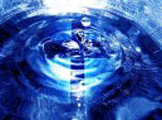 Mission-minded churches attempt great things for God and expect great things from God. There are members who are good at making comments and criticism about what is and should be happening. As a result there is undue concern for self maintenance (cleaning nets), rather than obeying God's voice or meeting people's needs. Obedience always leads to blessing; delayed obedience is disobedience. Faith missions is simply taking God at his word. Attempt something so great, that it's doomed to fail except God be in it!