Published 04/13/2010

Unrated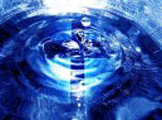 I Have Posted Watchmen On Your Walls, O Jerusalem; They Will Never Be Silent Day Or Night. You Who Call On The LORD, Give Yourselves No Rest, And Give Him No Rest Till He Establishes Jerusalem And Makes Her The Praise Of The Earth. Isaiah 62:6-7
Published 03/9/2010

Unrated




Representatives from 99 nations around the world are @ our doorstep! More than 1.2 million of Singapore's population and 35.83 per cent our nation's total workforce are foreigners / migrants. The Biblical mandate to love and minister to the foreigner [or stranger or alien] in our land is like a foundational tapestry of love woven through the Old and New Testaments. Indeed, this is the kairos time for us, the Christians of Singapore to act - to see the ripeness, hear the cries and gather in the harvest of the nations! Inspiring plenaries, stimulating panel discussions and 24 interactive workshops in 3 tracks which engage, enlighten, equip and will empower us to arise to this wonderful challenge that the Lord has given us to be His beacon of hope to the nations.
Published 02/10/2010

Unrated




Over 1.73 billion people use the Web! . . . of which 738.3 million are in Asia . . . that is 42.6% of Internet Users in the World . . . . the Internet is changing the world . . . . God is using the Web to transform lives. "The last 15 years have changed our world forever," claims Tony Whittaker, coordinator of Internet Evangelism Day. "Digital media are transforming the way we communicate, behave and even think. If Facebook was a country, it would have the fourth largest population in the world.
Published 02/10/2010

Unrated




Called the "Internet Generation" because the Net is their primary influencer, the 4/14ers (& their older siblings) are digitally native whilst their parents are digital immigrants. The world's children and young people between the ages of 4 and 14, the demographic group that has the potential to transform the world for Jesus are defined more by technology. It is true that due to lack of accessibility there are still parts of the world where the Internet does not yet have a major culture-shaping role. However, with the shrinking of the "global village", more and more young people in remote areas will become connected as underscored by Luis Bush in the 'Modern Context of the 4/14ers'.
Published 02/5/2010

Unrated




Reports suggest that globally, there are more people living as slaves today than at any other time in history. Unlike willful prostitution, modern-day slavery means having no control over your body. Your life is at someone else's command. You cannot control where you are taken or how many men will rape you per day. You cannot control whether or not you get free time, food or sleep, and whether you get to live or die. And there's often no escape. India, the world's largest democracy, has the largest number of bonded slaves. At least 100 million people are involved in human trafficking in India, according to Home Secretary Madhukar Gupta (May 2009).