Published 08/7/2008

Unrated




The number 888 equals JESUS, the Salvation of Our God. Beginning 8th August 2008 the world will be focused on the Summer 2008 China Beijing Olympics Games, its glory and excitement, while the people of God must also be focused on the King of Glory and the power of His NAME! This is a prophetic date that will come and go with this calendar year, but the number 888 is forever, because Jesus is forever. We invite all Christians everywhere to be intentional and Celebrate Jesus 888 by honoring Jesus' Name and worshipping Him in spirit and in truth.
Published 08/7/2008

Unrated




Please pray these prayer for China on August 8th 2008 especially from 8:00-8:08pm. BEIJING SUMMER 2008 OLYMPICS 1. Every athlete and official to feel fulfilled through giving of their best efforts 2. Every athlete and official will enjoy the Games through fair-play and mutual respect. 3. Every athlete and official will be blessed with well-facilitated Games 4. All will experience a touch of world peace and unity of purpose. . . . .Then we would like to encourage you to pray with millions all over the world on 8 August, 8:08pm this prayer. "May the blessed glory of God fill China"
Published 08/4/2008

Unrated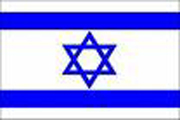 I am a computer professional and majority of the time, I am sitting working at my office desktop, if I am not in business or technical meetings. However, as soon as I reached my office, I had to work on some urgent technical issues and almost forgot about the website. At around 4:30 pm after fixing the issue, I had a chance to relax in my office and took a look at my "To Do" list. I realized my plan to visit the Benny Hinn Ministries website. I wasted no time and started browsing the site. As I browsed the site, I became excited about the various biblical places that were part of tour itinerary of Israel. My spirit immediately longed to be part of this tour but I knew that it would be very difficult for me to go as I had many pending work assigments.
Guys and gals, you must check out Masih Tube - the South Asian version of YouTube or GodTube. This website comment came from Ron - the founder of Masih Tube - I loved the way you are connecting the South Asian community living around the world through your website. After getting inspiration from a man of God like you, I decided to work on a Christian video portal for the South Asian Community around the world… and through this process, I have finished a video portal http://www.MasihTube.com It contains Christian videos from many Indian languages and I believe that many would benefit from this video portal. I will be adding the latest videos every week in this portal. God has blessed me with many talents and I am using all for His glory. LET US ALL SPREAD THE WORD TOGETHER.
Published 08/1/2008

Unrated




Nowadays, with the flat-world reality of technology, it is easier than ever for key apostolic leaders to connect the world over. This incredible new ability to communicate should be done strategically and with wisdom, lest a leader fail because of a lack of focus. . . . I believe God is calling the church to properly steward this incredible opportunity to unite global leaders for the sake of His kingdom. The early church was united and evangelized much of the known world by the end of the first century--all without planes, trains, automobiles, cell phones, or computers. I pray nothing less will be done by His present-day church.