Blogs
Corrie ten Boom (1892-1983) was born in Amsterdam and raised in the Dutch Reformed Church. When the Nazis came to power in the late 1930s, Corrie and her family hid Jews behind a false wall in Corrie's bedroom. In 1944, Corrie's family was arrested and sent to Ravensbrück, one of the worst concentration camps in Nazi Germany. There, Corrie's entire family died. Corrie herself was scheduled for execution - but she was released shortly before the end of World War II because of a clerical error.
Something scenic Corrie concluded that God had saved her for a purpose. She committed her life to preaching the good news of Jesus Christ, speaking in churches, tent meetings, and open-air rallies. At one meeting in Germany in 1947, she taught on God's forgiveness. Afterwards, a man came up to her and introduced himself as a former Ravensbrück guard - but Corrie needed no introduction. She remembered him well. He was notorious for his cruelty.
"I've become a Christian since the war," he said. "I know God has forgiven me for the horrible things I did, but I would like to hear it from you. Could you tell me that you've forgiven me, too?" He put out his hand.
Corrie stood there for what seemed an eternity, unable to think of anything but the horrors this man had committed. Then she remembered the words of Jesus that required her to forgive ANY sin. She silently prayed, "Jesus, help me!" ...then she took the man's hand and cried out, "I forgive you, brother!" She later recalled, "I had never known God's love so intensely as I did then."
That was the defining moment in Corrie's ministry. Over the years that followed, she took the Christian gospel to more than sixty countries around the world and changed hundreds of thousands of lives through her speaking, writing, and the motion picture The Hiding Place, based on her autobiography.
If we want to be used in a great way by God, we must be willing to forgive those who may be a great source a pain in our lives.

His Prayer House
This is the second time today, I have heard this plea. The first person to ask for help was a Pastor's son who was being honest about how messed up he was. He told me how he had seen the price that his father had to pay because he decided to steer down his own path but that way had him entangled and now he wanted to get back and didn't know how. Another girl contacted me, by email, who had grown up in a Christian family. She didn't know where her life was headed and felt messed up. She wrote to me asking why she could not figure out what God wanted her in her life.
When the first boy asked me this question, I felt his pain. We've all been there in our own ways. You feel like you've messed everything up and now, what next? So, instead of answering a traditionally right but clichéd answer, I decided to pray with this young man. Crying with him from the depth of my heart, I asked the Holy Spirit as if my life depended on knowing what the Holy Spirit would reply, "Lord what must he do, please speak to us now."
I generally don't entertain the I'd-like-to-hear-a-prophesy attitude but his situation was something that many youngsters or probably even older ones face. As I shut my eyes desperately seeking an answer from God for that young man, I saw a vision. In that vision was a young man with messed up clothes. Immediately, I interpreted it in my Spirit as the prodigal son. Now, in the vision I seen that young man was hugging the Father or the Father was hugging the son, I could not really say exactly.
Then the Holy Spirit began to speak to me and answered my question "I've messed up now, what next?"
Here's what happened when the prodigal son returned. Luke 15:20, "So he got up and went to his father."But while he was still a long way off, his father saw him and was filled with compassion for him; he ran to his son, threw his arms around him and kissed him."
1.
The first step was that he repented his ways in his heart.
He decided to go back. His heart was to cry out to his father, 'Father, I have sinned against heaven and against you. I am no longer worthy to be called your son.' True repentance means that we leave the ways of the old, being transformed by the word of God. Your repentance must be done in all earnestness.
God says in Rev 3:19, "Those whom I love I rebuke and discipline. So be earnest, and repent." So, if you are convicted and feel the need for repentance, it is because you are being wrapped by the love of God. God is drawing you closer to Him! Don't hold back, it's time to go all out!
2.
Even before the prodigal son could receive any of the fathers blessings, what he did was receive the hug of the Father
. Maybe, you are messed up but when you find yourself in face of a love so strong, the Father's love, then you ought to forget yourself in those arms.
The second step is to then get back into that relationship with Him with prayer and the bible. It may sound simple but, my friend, but that is the step that sets you free. It is through prayer that you communicate with God and through the Bible that the Holy Spirit talks to you. The word of God is God.
The enemy will try his best to keep you away from talking to God and from meditating on the Word, so fix that first and NOW! I am blessed by the recent song I heard by Chris Tomlin that says, "If you know you're loved by the King, and then live for him, sing for him!" So, knowing that Christ loves you the way you are in whatever the mess might be, why don't you shut the door behind you, lift your hands in gratitude and worship him beyond your mess! There, thats another big leap!
3.
The third step was the Father's initiative out of love towards His son!
The Bible says, "But the father said to his servants, 'Quick! Bring the best robe and put it on him." God is interested to see your messiness replaced by His righteousness. Delete everything that has to be deleted. From the wrong numbers on your phone to that questionable file on your laptop. Everything must go! Throw away the messed up attire!
Proverbs 21:21 says, "He who pursues righteousness and love finds life, prosperity and honour." But you can only pursue righteousness by fleeing evil. "Flee the evil desires of youth, and pursue righteousness, faith, love and peace, along with those who call on the Lord out of a pure heart." 2 Tim 2: 22. You can't hold on to your past and then try to hold on to what God is about to begin anew in your life. Let go completely without turning back! JESUS WILL BE YOUR STRENGTH!
4.
Now then, with this relationship with God, with the gratitude and worship begins to flow the rivers of God from within you
. "But the father said to his servants, 'Quick! Bring the best robe and put it on him. Put a ring on his finger and sandals on his feet." Ring in the word signifies relationship, gifts of the Holy Spirit, authority and more. Sandals on the feet depict purpose. The ones that are washed by the blood and forgiven cannot waste time sitting around and do nothing. We must pursue the call of God in our life. If you are ready to go, God is ready to equip you for that purpose of God.
There are places for you to go. There are people that need to know the love that you have felt. Tell them about it, too. The Samaritan lady brought a whole village to Jesus when she found the love of Jesus. Change your status. Twitter it, if you have to. Let the whole world know what Jesus has done for you. That's a good way to start out serving God in this technologically-advanced world. The rest will follow as you continue to thirst after righteousness. Mathew 5:6 "Blessed are those who hunger and thirst for righteousness, for they will be filled."
Now, I believe this should get you started. Go on and find other articles on this blog that would strengthen your faith in God. Find people who pursue God. (Note: the word is pursue, not stagger!) If you find people who are more passionate about God than you, it will keep you encouraged to seek more of God.
My sincere prayers for you from my prayer time!
Shyju Mathew © SMMinistries
Remember the time you waited for that important letter to come, a critical phone call or urgent appointment? Then, at last, it did and you heaved: 'It's about time!' Does God have such moments? How about when we eventually 'get it' with regard to Jesus' 'so send I you' missionary call? Seriously, do we know what time it is? – the signs of our times?
A generation ago, Arthur Guitherman described 'modernity' with a humorous poem:
First dentistry was painless then bicycles were chainless,
Carriages were horseless and many laws enforceless;
Next cookery was fireless and Telegraphy wireless,
Cigars were nicotineless and coffee caffieneless;
Soon oranges were seedless, the putting green weedless,
The college boy was hairless, the proper diet fatless;
Then motor roads were dustless, the latest steel is rustless,
Our tennis courts are sodless and our new religion – Godless!
Our conference is about 'time' – the 'stuff' life is made up of. Time is not commodity but a gift; divine currency to invest during life. How we use it has consequences NOW and for eternity. We cannot manufacture time but are called to manage it for missio Dei, the Mission of God! Christians need to take 'time out' to redeem i.e. buy back the time wasted in not investing our talents and treasures to win the lost at any cost, while we can! Do we really believe all without Christ as personal Savior are eternally lost? Carl Henry notes: 'The Gospel is only good news if it reaches people in time!' Is our mission possible? Can we reach the lost? Yes we can, but we must engage – NOW!
Our theme: 'NOW ', unpacks Romans 13: 11 on the
(1) Necessity
(2) Priority and
(3) Urgency of missions.
First, from Jesus' parable of the shrewd manager (Luke 16:1-13) we deal with the 'USA Today': It seems like Party Time with anarchy in Postmodernity, apostasy in Churchianity and an apathy in Christianity! We've broken God's laws and Judgment Day is a comin! It's time for God to work!
Second, we examine Jesus' parable of the Sower and soils (8:4-15) relating it to 'Church Today' and our response to God's Word and Jesus' Great Commission. Hardened, Half-hearted and Hollow-hearted church-goers hear but don't heed the call 'Go' or 'Give' for missions. How can we break up our fallow grounds? Third, the story of the foolish farmer (12:13-21) explains 'Missions Today'. Our meaningless mess is characterized by Materialism that is body/pleasure-centered, Narcissism that is self-centered and an Instant-ism that abuses the 'now' at the expense of caring for others and their Christ-less eternity!
Our committee has arranged an exciting program each week with griping skits and special songs directed by Bob Wilber & Jane Mick, DVD clips on 'unreached peoples' and stimulating stories by our field missionaries. Come, miss-ion with us; don't miss out on what God wants to do in and for and through us!
Dr. Chris Gnanakan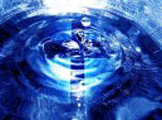 The church has often been taught about the times of refreshing that come during seasons of revival.
The first such time recorded was the birth of the church on the day of Pentecost (Acts 2) when 3,000 were saved. In Acts 4 and 5 God continued to add to the church daily while there was unity and purpose of heart which released great signs and wonders that confirmed the resurrection of Christ. And in Acts 9, after Saul was converted, the church enjoyed a season of blessing, growth, and renewal.
There were also great revivals in Old Testament times during the reigns of Kings David and Solomon, and then repentance and revival during the reigns of Kings Hezekiah, Josiah, and others (read 2 Samuel, 1 Kings, 2 Kings).
But what many people don't realize is there are also seasons when God purges His church (John 15:4-7) by allowing us to go through severe times of testing (like Israel did in the wilderness), during which the true motives of God's people are revealed.
Hebrews 3 and 4 relate how God was angry with the Jews who hardened their hearts with their incessant complaining and unbelief during times of testing. This resulted in God's favor being lifted from a whole generation who subsequently died in the desert and never saw the Promised Land! First Corinthians 10:1-14 teaches that this failure of the Jews during this time of testing is also relevant for today and serves as a warning to the contemporary church.
Thus, there are seasons of revival for growth and seasons of testing for purging that God allows so that, ultimately, His church will be pure and fulfill its destiny in the Kingdom of God!
Although it seems we are presently in a global time of testing for both the world and church, there are also seasons of testing and purging for individual believers and specific congregations that are unique to each
. During these seasons of testing, the number of people attending congregations may diminish, or there may be just a general malaise and lack of commitment in regards to financial giving and volunteerism among the fence-sitters. This will result with God's people being purified so we will have true disciples and not just "mere Christians."
No one who is alive today can deny that the world--especially the United States and Europe--are in a severe time of testing.
(We can also include Latin America, the Caribbean, Japan, and other regions.)
This global season of testing-
-precipitated by the global economic meltdown--has resulted in people losing their jobs, or working 2-3 jobs, as well as overall increases in stress levels which have dramatically impacted key relationships and whole families, and the commitment people have to their churches. Consequently, this has unleashed a fear greater than the actual challenges and has revealed the hearts of those who said they had great faith and were supposedly faithful during the times of plenty before 2007.
The result in the faith community has been alarming
:
-
With the exception of a few, most churches have seen their tithes and offerings drop almost 40%, with even many church leaders withholding their tithes from their local churches.
-
Church attendance is down because folks under stress are taking their Sundays off for themselves.
Or, they are working on Sundays in a feeble attempt to pay their bills while disobeying the Lord in their giving, which violates Malachi 3:8-14.
-
Many people in the Body of Christ are discouraged because they are succumbing to the overall negative global climate instead of fighting the good fight of faith
. God has allowed this test to reveal to them the true condition of their false selves.
Why God allows seasons of falling away:
Ezekiel 3:20 teaches us that God allows stumbling blocks in the way of the righteous to see if they will pick them up and be ensnared by them.
We all have buttons that can be pushed by the enemy. If we refuse to deal with them, then at a certain point God will allow the devil to test us in these areas which eventuates in our falling away from the purposes of God in our lives!
John 3:16 teaches us that if we believe in Him we will not perish. "Perish" comes from a Greek word that has to do with us living in a ruined state eventually resulting in eternal judgment. When we fall away from God's purposes for us in His kingdom, we may be deceived into thinking we are still okay with God because in our hearts we still pray and say we love Him. (Samson didn't even know when the Holy Spirit left him! Read Judges 16:20.) But Jesus makes it clear in John 14:15, 23-24 that the ones who truly love Him are the ones who obey His commandments and keep His word. Thus, the purpose and ministry God has for us is inextricably connected with our love for God. Jesus reiterated this to Peter in John 21:15-17 when He equated loving God with feeding His sheep.
Paul the Apostle predicted in the first century there would be a great falling away from the faith sometime in his generation (1 Timothy 4:1-3). Many believe this took place around the time of the judgment of Israel in A.D. 70. During this time of great tribulation, Jesus said that as the impending judgment was coming upon the nation of Israel, men's hearts would faint with fear. He warned them in Luke 21:34: "But watch yourselves lest your hearts be weighed down with dissipation and drunkenness and the cares of this life, and that day come upon you suddenly like a trap."
Paul the Apostle tells us about seasons like this in Ephesians 6:10-13 when he says to put on the whole armor of God and to take our stand in the "day of evil" (seasons of satanic deception and testing).
Paul also says that in the time of testing God will send to those who refused to repent "a strong delusion, so that they may believe what is false" (2 Thes. 2:10-12)!
Hence, God even allows supernatural confirmations to confirm and establish the self-deception in the hearts of those predisposed to disobey God and fall away from Him.
Furthermore, Deuteronomy 13:1-4 teaches that God allows false prophecies to actually come to pass because He is testing the people to see if they will really fear Him and serve Him no matter what! Galatians 1:6-9 states that Paul taught the church in Galatia that God may even allow an angel to appear to get them off track but that is still no excuse! He told them: "I am astonished that you are so quickly deserting Him who called you in the grace of Christ and are turning to a different gospel"!
Sometimes satanic deception is so great that whole churches experience this falling away! The books of Galatians and Hebrews were apostolic attempts to plead with and impart truth to these churches because all of them were falling away from the grace of Christ into another gospel, which was a mixture of Christianity and Judaism.
(Syncretism is when we have a mixture of Christianity or truth with another religion or system of faith that conforms to the flesh and waters down our commitment to Christ as Lord! Hence, we may even have some churches that are so compromised in their preaching that they are really preaching another gospel. For example, the liberal mainline Protestant denominations that preach a mixture of Christianity, humanism, and deism.)
In Revelation 2 and 3, Jesus warns five of the seven churches to repent or He would judge them. (Those five churches disappeared from the scene.)
What are we to do?
Leaders:
Those who are leaders and workers in the church are admonished by God to care for the flock of God during seasons of testing and distress. Those leaders who are self-centered during these times and neglect the flock to take care of themselves are warned in Zechariah 10:3: "My anger is hot against the shepherds, and I will punish the leaders; for the Lord of Hosts cares for His flock." Also in Ezekiel 34:2-6, 10: "Ah, shepherds of Israel who have been feeding themselves, should not shepherds feed the sheep! The weak you have not strengthened, the sick you have not healed, the injured you have not bound up, the strayed you have not brought back, the lost you have not sought...my sheep were scattered and you did not search for them….I am against the shepherds and I will require my sheep at their hand an put a stop to their feeding the sheep, no longer will they feed themselves."
Like Nehemiah, leaders are admonished to stay on the wall and not stop building the local church out of fear, or waste their time answering the taunts of those lying and gossiping spirits who would like nothing better than for the work of the ministry to cease!
For those under spiritual leadership: There is a warning not to strike the shepherds during these times of testing or the sheep will be scattered (Zechariah 13:8). Thus, when we criticize or gossip against our shepherds we are self-serving and responsible for causing the sheep to be scattered. Let God deal the shepherds as He said He will do in Ezekiel 34.
Seven reasons why sheep are leaving local churches during this season of testing:
1.
Because of work-related and family stress, they are spending their weekends on their own pleasures and doing their own things instead of honoring the Lord's Day
(read Isaiah 58:13).
2.
People have given in to a spirit of discouragement and falling away, instead of obeying what Jesus and Paul said by watching, praying, and putting on the whole armor of God during these times.
(There is nothing better than corporate church prayer meetings during these times of testing because the prayers and faith of others can lift us up when we are down in the dumps!) Hebrews 5:7 and Luke 22:44 teaches us that when Jesus was in agony He prayed even more earnestly! James 5:13 also admonishes us to pray when we are suffering.
3.
Many believers are working on Sundays to make ends meet.
This shows their commitment to God is less than the orthodox Jews who don't even have Jesus in their hearts and yet refuse to dishonor God by violating their sabbath!
4.
Many believers are listening to and spreading negative talk about their churches and leaders
. Proverbs 6:19 teaches us that God hates divisive talk in the family of God! Ephesians 4:29 instructs us not to allow any negative or unwholesome talk to come out of our mouths but only those things that are good for edifying one another.
Slander and negative talk often results in people leaving their local churches and disrespecting their spiritual oversight. If you feel your spiritual leader has offended you or is doing something wrong, don't just listen to slander or entertain negative thoughts. Make an appointment with them and hear their side of the story and allow for healing and reconciliation. This is the protocol laid out for believers in Matthew 18:15-18.
5.
Financial pressures are causing an overall stress in relationships which also includes negative feelings towards spiritual leaders and their churches, especially when someone has to be corrected or held accountable for their ministry-related performance or because of personal issues
. (It seems the overall margin for friction in relationships has been greatly reduced because of the saturation level people experience from work and economic-related stress.)
6.
People are running from the pain of their stress and medicating themselves by engaging in illicit sexual relationships, substance abuse, or excessive entertainment.
Hence, they feel guilty and choose to run from God and church instead of repenting and dealing with their pain through spiritual counsel.
7.
Fear or paranoia spreads when one person leaves a church.
Then their circle of friends wants to leave. Next, it starts a movement or exodus from a church because sheep are generally not discerning and impulsively follow other sheep they are connected to. When they see one or two sheep running away, they also run away even without knowing fully why they are afraid or running! They say to themselves, "something must be wrong with this church because my friends are leaving"! Consequently, only those who have enough integrity to speak honestly with their leaders, receive their counsel, and are praying for discernment and interpreting their experience in light of the Scriptures--instead of being led astray by false movements or led by fear or rebellion--will be safe and secure during this time.
We should know that most (if not all) churches globally and individual Christians are presently going through an intense time of testing just like the world is. This is because God is judging every aspect of His created order. Church attendance and giving is generally down everywhere I look with few exceptions.
(There are some larger churches that are growing from transfer growth. But this not true growth and will not last long because these new attendees will soon discover that the grass is not always greener on the other side--especially when they don't deal with their own unbelief and rebellion that had a hand in them running from their church in the first place!)
In conclusion:
Falling away from God and His purposes is nothing to sneeze about.
Hebrews 6:1-9 teaches that it is possible for people to ultimately fall away from Christ after receiving all the fruits of salvation, power of the Holy Spirit, and the good word of God. Second Peter 2:20-22 teaches that it is actually better not to have ever known the way of righteousness than to experience Christ and turn from Him.
Let us remember one of the closing words of the author of Hebrews 10:35-39:
"Therefore do not throw away your confidence, which has a great reward. For you have need of endurance, so that when you have done the will of God you may receive what is promised. For,
'Yet a little while, and the coming one will come and will not delay; but my righteous one shall live by faith, and if he shrinks back, my soul has no pleasure in him.'
But we are not of those who shrink back and are destroyed, but of those who have faith and preserve their souls."
Dr. Joseph Mattera
Thomas Friedman in his book, "The World Is Flat" writes about a wall hanging which says:
"Every morning in Africa, a gazelle wakes up.
It knows it must run faster than the fastest lion or it will be killed.
Every morning a lion wakes up.
It knows it must outrun the slowest gazelle or it will starve to death.
It doesn't matter whether you are a lion or a gazelle.
When the sun comes up, you better start running."
In this metaphor, young people are reduced to the level of sub human beings - animals. A young man could be like lion that is in search of a victim-feast or like gazelle which could be the victim. The whole purpose of running is to survive, lion to survive by finding food; gazelle to survive by escaping from being killed. Is life really a purposeless race for survival?
Life is like a race
Paul uses the metaphor of an athlete running to get a prize for Christian life. An athlete has to concentrate, spend all energy, put in all efforts to compete in the race. It requires steady and intense progress. Distraction should not deviate the athlete. An athlete should be able to keep his mind cool in times of stress. Double minded people cannot run the race and win. The winner is temperate in all things – rigid self control. That means to abstain from various legitimate aspects in life. She/he cannot eat all food, dress like others while running the race. Runner has to be disciplined in all areas of life. Even when the athlete is not running, s/he should be cautious.
Many unsinful things are "weights" simply because they are so time- and mind-consuming. Because we do not want to fail in accomplishing the highest purposes for which we were called, we must run light to endure the length of our course successfully. "Therefore, since we are surrounded by such a great cloud of witnesses, let us throw off everything that hinders and the sin that so easily entangles, and let us run with perseverance the race marked out for us." (Hebrews 12:1)
Run in the track allotted for each one
Each athlete is allotted a track to run. If an athlete changes the track, s/he is disqualified. God has ordained a path for each one of us. That path is good and perfect. Lord Jesus Christ said, "Then Jesus said to his disciples, "If anyone would come after me, he must deny himself and take up his cross and follow me." (Matthew 16:24) Each disciple of Lord Jesus Christ should bear the cross and follow Him. The cross is custom-designed to help the disciple to grow in faith, mature and become worthy of the heavenly calling.
Run with a purpose
Athletes who run do with definite purpose. The purpose could be varied. For some, it could be personal satisfaction. To be famous in the world could be some people's purpose. To bring glory and honour to their nation could motivate some.
In the race of life, the purpose is very clear. It is to bring glory to God. The purpose is to make eternal difference in personal life and in the lives of people around us. The purpose of life is beyond this life span of earthly life. "Therefore I do not run like a man running aimlessly; I do not fight like a man beating the air." (I Cor 9:26)
Run to win
In the race all runners has the desire to win. "Do you not know that in a race all the runners run, but only one gets the prize? Run in such a way as to get the prize." (I Cor 9:24) But all do not win. In the race as Christian, God has planned a course, and if we finish the course, we win the race.
Run and do not imitate the spectators
The athletes cannot envy the spectators, for they are of different category. An athlete cannot enter the arena at any time, but a spectator can. When an athlete is in action, he has to follow the dress code, but a spectator could wear any dress. An athlete cannot eat whenever and whatever s/he likes; but a spectator could any food at any time. Preparation and rigorous training are essential for an athlete, while it is not needed for a spectator.
Challenge
Following Lord Jesus Christ as a disciple is like a race. This race is not a sprint or short distance race. It is marathon, which is a long distance race. The norms and rules are different. The skills needed are also different. All Christians are called to run with focus, concentration and discipline the marathon race to bring Glory to His name and receive the prize.

Dr. J.N. Manokaran